We are a point of reference for those who want to take care
of their pet's health,
Our team is made up of 16 veterinary surgeons, animated by passion and dedication to the world of animals and respectively experts in ultrasound, cardiology, endoscopy, orthopedics, surgery, anesthesiology, oncology, cytology, dermatology, artificial insemination and reproduction, ophthalmology, ethology, exotic animals and birds.
Our strong point is collaboration: each doctor coordinates with colleagues by drawing up a timely medical record of your pet and creating a virtuous path that focuses on the patient and his needs. Whether it's a simple check-up or an intervention aimed at improving the health of your four-legged friend, our center will be able to offer you all the assistance you need.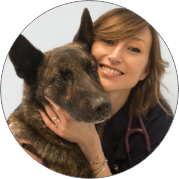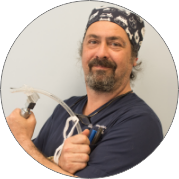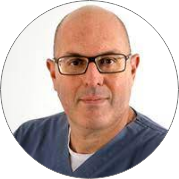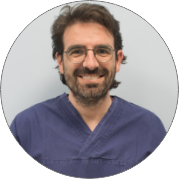 In our clinic, there are several professionals.
Among these are the technicians or veterinary nurses.
A profile capable of fully assisting the veterinary surgeon, carrying out various tasks and services. Our technicians work in various areas of work within the veterinary clinic, with skills such as:
welcoming a patient to facilitate the visit and the diagnostic procedures that the veterinary surgeon needs to perform, knowledge of the surgical environment to help the Surgeon during operations, knowing how to set up and tidy up the surgical room, knowing and knowing how to "move" in a analysis laboratory.
In addition, also have administrative and inventory skills, as well as the skills to interact with the public.
Quality veterinary visits
The added value of the Tergeste Veterinary Clinic lies in the decision to focus on the constant innovation of techniques and means and, above all, on the quality of the services in order to guarantee each patient the most valid treatments. With this in mind, we have equipped the Trieste facility with four examination rooms, two surgical rooms, an analysis laboratory and a dental laboratory, as well as a radiological and ultrasound room. The Clinic also provides a home visit service and provides its customers with a dedicated emergency number (+39 338 4265881), ensuring availability 24 hours a day, including holidays.